DATA CENTER SOLUTIONS FOR YOUR BUSINESS
Keeping your servers up-to-date is a grind. We ensure that the latest critical Microsoft security patches are installed and updated during an off-hour maintenance window to ensure minimal impact on users' ability to work.
GRIP I.T. manages all Active Directory user account-related activities including account creation, deletion, security access, account lockouts, and password resets.
In these regularly scheduled reviews, we will discuss your business goals and how to build an IT infrastructure that will help you achieve them.
Our hosting infrastructure consists of three geographically diverse Tier 3 data centers in Canada. All sites are connected with Canadian only routes - redundant backup circuits so your data is always secure & accessible always. 
Proactive management of the network - we provide preventative maintenance  reports that higlight the health of the network of equipment as well as immediate fault notification.
Our 24x7x365  support provides predictable responses and fast resolution times for network problems.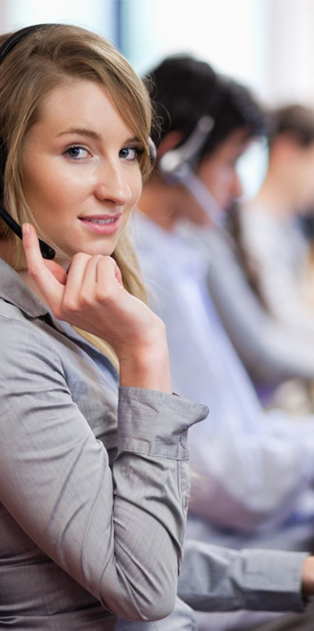 Not All MSP's Are Created Equal
GRIP I.T. knows that for Managed Service to make sense for your business, the benefits in costs and value must outweigh the financial aspects.
What some businesses forget is that there can be costs that extend beyond the financial. GRIP I.T. asks: what is the cost of downtime should your IT resource be away? What kind of impact will this have on your business?
Viewed this way, costs go beyond the salary of the IT employee. IT employee absence can add up quickly… salary, healthcare benefits, training, tools, recruiting time, vacation time, taxes and overtime all factor into the costs of providing IT services.
________________________________________________________________
A Managed Service Provider can add greater value than an employee:
Coverage
Your MSP can provide continual coverage. On the other hand, if your IT administrator decides to give you two weeks' notice, what happens? How long will it take to recruit, hire and train a new IT resource? How long will it be until that new administrator is productive?
Hours 
Your MSP has 24/7 availability. Will the IT administrator be available day and night? What happens if an urgent issue arises and the administrator is not available?

Tools


Your MSP has a full tool box of software and hardware at his disposal. What tools does the server administrator need to do his or her job? How much does the company pay to keep those tools current? How much time does IT organization have to invest in learning to use tools?

Hardware


Your MSP stays current with the latest hardware technology. What kind of hardware does the administrator use to do his or her job? What kind of capital expenditures have already been sunk, and what kind of costs are upcoming for technology refresh?
---
Benefits of Outsourced IT GTA Service:
As part of leading IT companies – GTA we understand which businesses need what type of IT services as no one business is alike. Therefore, we are able to create tailor made solutions for all kinds of business.
Service Design
Service & Security Analysis
IT Service Operations
Configurations Services and Support
Network Setup, Services, and Support
Recommendations, Guidance and Staff training
Firewall Setup, Installation and Monitoring
Server Installation, Administration and Monitoring
Onsite Monitoring
Outsourcing your IT issues to our experienced consultants & support technicians creates a carefree technological environment which allows your employees to focus on daily business functions.
FIND OUT HOW OUR 
MANAGED SERVICE PLANS
CAN WORK FOR YOUR BUSINESS.