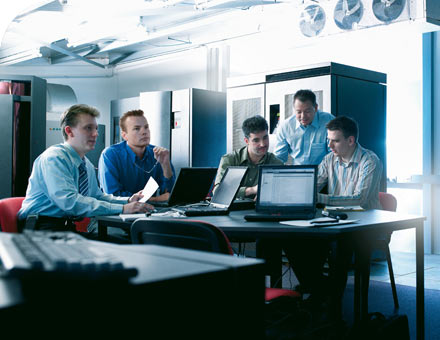 Consulting
Does your business have an IT project that could use some expert advice? Do you need someone to build a technology solution or to do solution research on behalf of your organization? Do you have other pressing tasks that need to be done alongside your IT commitments and want to delegate?
At GRIP I.T. our consultants take the time to understand your needs and wants. All aspects of your business are considered before making recommendations while also keeping in mind where you want your business to be in 3 to 5 years.
With over 20 years of experience, trust GRIP I.T. to provide a successful and well executed IT Consulting Project. Our team can work with you one-on-one, or as a third party consultant. Either way, we guarantee the project adheres to your budget and timeline.
Every business needs IT consulting at some point. Allow our professionals to provide an assessment and quote for your upcoming project today.
We work with you and your employees to prepare a plan to suit your needs and provide you with a detailed report designed to assist your decisions.
We make life "simply efficient"
DISCOVER THE RIGHT SOLUTION
IT / IS NETWORK CONSULTING
WHERE & HOWEVER YOU WANT IT.