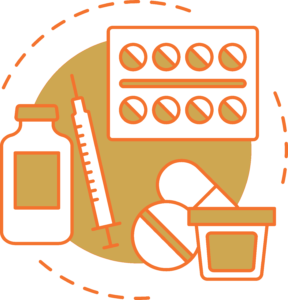 Easy-to-understand, Reliable and Client-focused I.T. solutions for Biotech
100% Canadian servers for Canadian Businesses
Public, Private and Hybrid Cloud Solutions
Complete Data Security and Backup services
Disaster Recovery and Business Continuity
Proactive Managed I.T. Support
Efficient and low-cost VoIP for business communication
Augment Productivity of Your Biosciences Firm with Reliable Technology Solutions
Protect Your Data
There are volumes of data produced every day at your facility. We understand the explosion of storage and data locality. We help you preserve your intellectual property and maintain highest level of data security.
Proactive IT Team
We are a proactive technology team working for your organization's IT needs. Our team helps you in providing accurate and reliable tracking, analytics, secure data management and file transfer solutions.
Technology Management
Our technology management program is specifically designed to meet the complex challenges of biomedical engineering. We help your systems and processes adhere to industry and government standards.
Maintenance & Monitoring
We maintain and monitor your technology infrastructure to help you make a great revolution in remote education, improvement in biological simulation and collect data in a more organized and efficient manner.
Server Hosting
We have three geographically diverse Tier 3 data centers in Canada. Our sites are connected with Canadian only routes with redundant circuits, which ensures 99.99% uptime and data accessibility anytime and every time.
24/7 Help Desk & Support
Fast and responsive support services that ensure quick network resolutions and eliminate deficiencies in your IT systems to improve performance. We help you assess your workflow and guarantee ticket resolution in the minimum possible time.
Managed I.T. Services for Bio Sciences Industry 
If you are running a bio-science organization and looking to augment your I.T. support, GRIP I.T. can provide you with the precise managed services that are relevant to the bioscience's enterprise.
From hosted applications, backup and data recovery services to a complete suite of managed services including support for your office network hardware and software, we can help you shift from legacy systems to tools and technology detrimental to your success.
Here's how GRIP I.T.'S managed services can help the bio-sciences industry
Rethink current operating models with updated systems, business models and faster access to critical business insights
Maintain and support I.T.-aided instruments for data collection such as gene sequencers, DNA microarrays, and microscopes
Researchers obtain and contribute data to cloud-based databases
Leverage technologies with visible or high-impact near-term consequences
Bolster defence against the cyber threats, monitor network and mitigate issues
Help maintain compliance with different government regulations surrounding data and technology
Book a consultation with us and see how GRIP I.T. can impact your bottom line with expertly designed and delivered Managed I.T. Services.