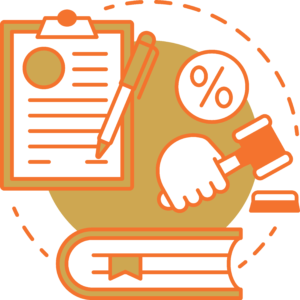 Value-Driven Technology Solutions for Law firms with Proven Abilities to Incorporate People & Specialization
GRIP I.T. provides the right I.T. support for law firms, helping them prevent the loss of the trade secrets, privileged information, litigation strategies and other sensitive data.
Maximum network availability with 99.99% of the uptime
Unlimited support and preventative maintenance services
Priority response calls and 24/7 support
Audits and review for your network and system security
Virtual CIO consultation for I.T. strategizing & planning
Comprehensive Approach & Customized I.T. Solutions for the Law Firms
Complete Managed Services
Focus on your business without worrying about I.T. shutdowns, phishing attempts or firewalls. We help you solve your I.T. issues and prevent it from happening again with robust support services.
Information Management
We address the continuum of information architecture with capture/input, documents management, business process and delivery, enabling organizations to manage data throughout its lifecycle.
Cloud Management
Cloud or on-premise, we help you get the most out of your IT investments. Our team can help you lift your existing applications to the cloud quickly with a well-rounded approach to security and privacy.
Solutions Delivery
Leverage a variety of IT solutions, from built end-to-end systems to help fulfill the client's requirements. We provide you with industry-specific expertise and the right technological solutions for your law firm.
Cloud Based Services
Enjoy the convenience and security from our cloud-based services. We help you store, protect and access your data on the cloud along with spam filtering, signature management, maximum uptime of servers.
VoIP Solutions
Quality VoIP services at affordable monthly costs without the need to purchase a pricey communication infrastructure. GRIP I.T. offers you feature-rich and advanced business phone systems.
Streamlined I.T. Solutions for the Law Firms  
Law firms have an abundance of valuable and confidential information which needs best practices for I.T. security. At GRIP I.T., we help you provide strong security networks to stop the flow of any information illegally from your organization.
Our reliable and supportive I.T. management team can streamline your systems, provide comprehensive project management and detect any breaches at your workplace. Here are some of the things you will take benefit from:
Enhanced productivity of your staff
Increased return on investments from your I.T.
Rapid deployment of technologies
Implementation of new and upgraded technologies
Increased cost probability of I.T. management
Live monitoring and performance baseline
Lawyers can absolutely gain from I.T. infrastructure managed by professionals. Our Managed Plans are just right for you.