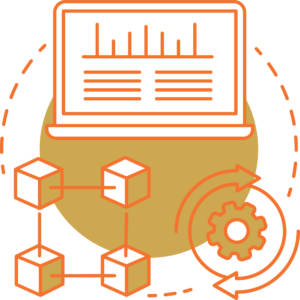 Comprehensive Consulting & Full-service I.T. Support for Software Developers
Get access to infrastructure and services which otherwise would be expensive
Find best-researched practices and essential tools for software development
Facilitate the flow of feedback to the Development pipeline
Enable collaboration between development and operations team
Find Consulting to identify bottlenecks and advise on aspects of improving the pipeline
Comprehensive Consulting & Full-service I.T. Support for Software Developers
Support & Maintenance
We have strong attention to detail. Our team can help you with the maintenance of the software and web applications your team has built. Get support on an ongoing basis to ease off some burden from your team's shoulders.
Workflow Optimization
Empower your development team to work efficiently by removing cumbersome manual processes & spreadsheets. We help you automate your processes with unique workflows so that you can be the actual IT innovators.
Cloud & Server Management
Are your servers bothering you? We can help you migrate your servers to flexible and dependable cloud services. We conduct performance monitoring to make sure that your infrastructure is configured correctly.
Backup & Disaster Recovery
Prepare for the worst things. Secure your data with GRIP I.T.'s data security and business continuity services. We help you with data migration, complete backup and data recovery in the event of the disaster.
DevOps-as-a-Service (DaaS)
DaaS can help software developers ensure that every action can be tracked and reviewed later. Leveraging DaaS can assist in monitoring outcomes and formulating strategies for hitting internal objectives.
Platform-as-a-Service (PaaS)
Test, run and manage the software without the need of your infrastructure. PaaS allows software developers to develop applications in the cloud and relives the need to provision and maintain in-house infrastructure.
Intuitive Managed I.T. Services for Software Development Firms 
Managed I.T. services have lots of proven benefits for the software developers, especially in terms of infrastructure and services that would be prohibitively expensive to acquire in-house. Also, instead of hiring additional staff and incurring costs of management, software development firms can save a lot of money by engaging a managed service provider.
The benefits include
Gaining access to the latest technology without incurring the cost of maintaining it.
Additional layer of the application and infrastructure monitoring and supervision
Mitigate security, privacy, and performance risks
Helping your development team to get free and innovating new features
Complete and manage work in timeframes that meet your client's budgets
Overcome any I.T. obstacle and provide value-added solutions to your client's. Know how our managed plans are more cost-effective for your software development firm.