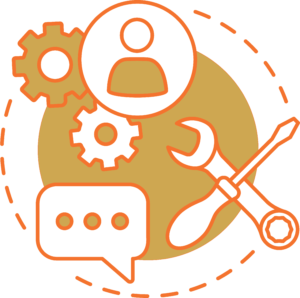 Get A Professional, Reliable and Secure Network to Manage Your Engineering Firm
Advanced Cybersecurity Solutions
Proactive IT assessment and planning
Comprehensive Data Recovery and Storage Options
Seamless IT functionality with no outsourcing bills
Procurement and Implementation of Infrastructure
24/7/365 days access to IT support
Expanded Storage
Maximize your storage capacities with GRIP I.T. We offer you storage consolidation, additional storage space and server maintenance. Meet your current needs and plan for the future growth.
Business Continuity
Protect your data at all times. Redundancy ensures that your data is safe and backed up. Our data center backs up your data 24x7x365 and provides immediate deployment after disaster with 99.99% uptime.
Virtual Cloud
Get consulting and planning to virtualize your IT infrastructure. Our team examines your current computing needs, evaluate your current systems and make recommendations for aspects that need improvement.
Cybersecurity Solutions
We identify your risks and monitor your system to advise you on data breach. Our managed security services include network and data protection, access control, PEN. testing and vulnerability assessment and much more.
Connect & Collaborate
Work independently and remote from your laptops, tablets and smartphones with effective security protocols. We make sure that your data is safe during the transit and your company adheres to compliance regulations.
Help Desk & Support
Access our IT talent on call to address the IT challenges. We provide immediate support and training to help you tackle network downtime, identity and access issues for better collaboration & more.
Secure & Low-Cost Managed I.T. Services for Engineering Firms 
Your engineering firm might be working with huge files containing blueprints, renderings, and project plans. At GRIP I.T., we provide you with cost-effective solutions to manage, store and protect vast volumes of data. We help you securely collaborate with your team members while also ensuring business continuity. All your files are effectively backed and made available for quick restoration in the event of a disaster.
We offer you a full range of I.T. consulting services to address your computing needs. We can help you maximize the performance of your in-house systems by providing specialist support. Transition to cloud-based operations and off-site support with GRIP IT. Our services include:
Tier 3 SSAE 16-II certified Data center services

Network design, monitoring and maintenance services

Virus, malware removal and risk prevention services

Emergency repairs and support services

Cloud support and deployment services

Web Hosting, Email filtering and hosted exchange solutions
Work with the most reliable I.T. partners for your technology and infrastructure. Get to know about our affordable, managed I.T. plans and how you can leverage it for your engineering firm.