VIRTUALIZATION REDUCES COSTS
SHARED STORAGE FOR SMALL ENVIRONMENTS
GRIP I.T. can help you enjoy the benefits of shared storage even if you don't have shared storage hardware.
Moving into a virtualized system often means dealing with complex shared storage for the first time. In a typical setup, a SAN configuration may require an FC Switch, a Server HBA, FC cables, and an external RAID storage hardware.
GRIP I.T. now offers VMware vSphere Storage Appliance (VSA) as a software-based shared storage solution that enables you to realize the High Availability and automation capabilities of vSphere without the requirement of shared storage hardware.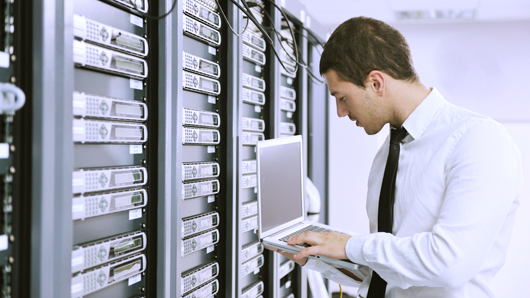 Virtualization is a must for small business.
 Manage your budget with one affordable, fixed monthly fee. 
ADVANCED DATA CENTRE
SECURE. CO-LOCATION, VIRTUALIZATION & CLOUD.
READY TO GET STARTED? ORDER NOW